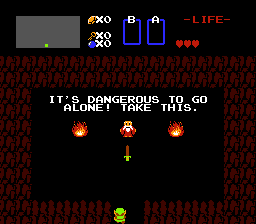 No, we aren't giving away swords to our users. That would be arguably more dangerous than going alone in this day and age. Still, we do think that using SyncScene alone is dangerous, or at the least it defeats the purpose. When we say we want to be the easiest way to watch videos online, we see this as something to be accomplished through a couple focuses.
First and foremost is of course the concept of preserving the viewing experience. We don't want to add features that detract from the experiencing of watching a video on SyncScene, so every time a new feature is discussed a healthy debate as to its implications there is endured by the entire team. That doesn't mean we always hit the mark, but we at least try our hardest.
The second focus, and more important today, is that we should be striving to make watching videos online more social. Though it is secondary, this is really the reason SyncScene exists. You can watch videos alone online anywhere, but what's important is watching with other people. This brings us alllll the way back to the topic of our post today. Friends.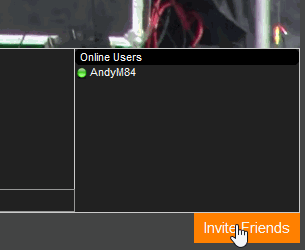 Introducing the Friends List. Built on top of the existing invitation system we already had in place, this first iteration of the Friends List allows you to invite your friends (via email) to join you in a theater. There will be more uses for this and we'll be changing the way that invitations (both to join the site and to join a theater) operate, but for now we feel like this is a useful and unobtrusive way of adding this functionality to the site.
Our ongoing back-end work continues, and we have more updates/features planned in the coming weeks/months. Check out the changelog for the details, as usual, and have fun with the Friends List!
- Andrew
PS - Make sure you like us/follow us/subscribe to us on Facebook, Twitter, and YouTube!