It's release day again, so glad you could join us! Cutting to the chase, we've rolled out a good set of changes and fixes this time. To get things started, we have a few bugs. Namely, the login page now actually tries communicating with you if the credentials you provide are bad. We also fixed some minor aesthetic problems and a super secret problem for a super secret upcoming feature.
Really though, the meat of any release is in what "what's new", and like an early Easter bunny we come bearing gifts. Last release we had beefed up the Fly-By-Url feature. This release? .... We beefed up the Fly-By-Url feature. Now you can include YouTube playlist ID's (as ?list=LIST_ID_HERE) and we'll import all videos we can from the playlist. We also added user avatars so that your profile doesn't look QUITE as empty (we're aware it's still pretty empty, though).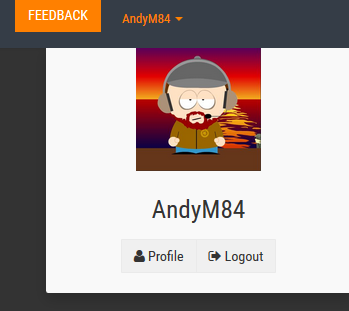 And finally, we rounded out our polishing by creating pretty-like HTML versions of our system emails for you (and your friends) to enjoy. All of these additions are stepping stones toward larger features down the line, but we hope they make the SyncScene experience just that little bit more pleasant. As we move closer and closer to 1.0 we'll be doing more and more tweaks focused on improving usability and general polish around the site.
The changelog contains the details of the release, and you can of course see our roadmap on the Trello page. Also don't forget to come say 'Hi' by joining us on Discord. Until next time!
- Andrew
PS - Make sure you like us/follow us/subscribe to us on Facebook, Twitter, and YouTube!