It's been a wild month of July here at SyncScene. After finally opening our doors to the public, it seems we've been pushing out features and fixes non-stop. Even though it's been rewarding, we are dedicated to having quality releases, so we're taking a bit of extra time to polish the next features to which you'll be introduced. As we work on those features, I figured I'd take a moment to finally introduce you to the team. And so, without further ado (and in alphabetical order according to last name)...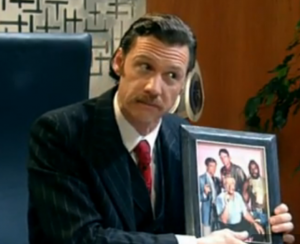 Core Team
Chris Dougherty - Co-Founder & Technical Fellow
Chris and I have been cohorts for a good number of years and came up with the SyncScene concept together in the summer of 2009. He can usually be found contributing to the codebase or exploring new technological avenues for us to integrate into our system.
Evan Franz - Developer
QA Engineer by day, developer by night, Evan is one of those people whose talents reach far and wide. Most of Evan's work on SyncScene has focused on enabling our mobile experiences and adding the ever-important automated tests.
Matthew Johnson - Project Manager
Fresh on loan from the US Army, Matt brings many things to the table including the ability to provide IV's of saline solution if someone gets too dehydrated. At SyncScene he focuses primarily on helping the developers stay on task and plan ahead for the coming months.
Mark Male - CEO
Mark has spent decades managing and growing successful businesses, so it seemed obvious that he'd take on that role here at SyncScene. He spends most of his time making sure we've got our ducks in a row and prepping strategy for the coming months and years.
Andrew Male - Co-Founder & CTO
To quote a rather famous cadet, "I'm just this guy, you know?" I spend my time either neck deep in our code or writing these posts for your entertainment.
Cassandra Moffitt - CMO
Cassandra and her husband run a successful marketing agency in Rochester, NY. Here though, Cassandra has taken on the task of figuring out how to tell the world about our project and maybe even get them interested.
Extra Help
Jordan Cain
Jordan is a 3D artist, and a pretty good one at that. Somehow, though, he has the misfortune of being excellent at video FX and thus was responsible for creating our fantastic promo video.
Andy Carolan
Andy, who has an excellent first name, is an extremely gifted artist from the UK. As such, he can claim our logo and site theme as his work, something for which we are extremely grateful.
Alan Inacio
Alan loves quite a few things, but probably some of the top items on his list would be coffee and beer. Alan contributed some early prototype code for a version of our Android app and also helped with some of the front-end work.
Moises Silva
Moises is a front-end developer, game designer, and 3D animator. He has been an immense help with massaging our front-end into being pretty.
So there you have it! If this doesn't satisfy your curiosity, we will soon be announcing a monthly "Dev Movie Night" where you can join us in watching public domain movies from decades past. Stay tuned to us on Facebook or Twitter for the details once we set a date!
- Andrew
PS - Make sure you like us/follow us/subscribe to us on Facebook, Twitter, and YouTube!