Very early on we realized that our offering wouldn't be complete if we could only serve videos in the browser. Browsers have revolutionized our world, but they're far from the only way to consume media. With that in mind, today we take our first step toward slipping the surly bonds of the browser by pushing out two of our mobile applications.
We're making downloads of our Windows 10 and Android apps available to you, our beta testers, to help whiddle away any bugs before we submit to the Microsoft and Google stores. As with everything else in SyncScene at this point, these are beta quality applications. We're focusing on stability and functionality before we start to streamline the user experience.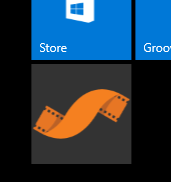 If you'd like to download the apps, simply visit one of the following links:

Windows 10 (Run 'Add-AppDevPackage.ps1' file with Powershell to install)
Android (You will need to enable 'Unknown Sources' on your device)
The next steps for mobile are simple. As soon as we're confident, we'll be releasing the apps into the relevant stores for Windows 10 and Android. Then we'll work on finalizing our iOS app for store submission. In the future, we will also target platforms like the Kindle Fire, Xbox One, Apple TV, and anything else we can find.
As always, we took care of a few issues here and there. We made some improvements to the video player so that it isn't as finnicky about play/pause commands, and we started fixing some UI problems with the theater chat. For a full list of changes, check out the changelog.
With today's pre-release of Windows 10 and Android apps, all of us here at SyncScene are excited to move closer to our goal of being the easiest way to watch videos together.
- Andrew
PS - Make sure you like us/follow us/subscribe to us on Facebook, Twitter, and YouTube!